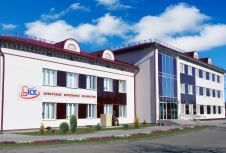 The MUIE "BBE" has been created on February 15th in 1967. At that time the initial number of the administrative and managerial personnel was only 6 persons, 9 boiler-houses and thermal networks of a residental area of Brest were on balance.
In 1970 there begun the work on transfer of boiler-houses into fuel-natural gas. In 1975 at the enterprise, one of the first in BSSR, was inculcated the system of dispatching of boiler-houses which was carried out by means of telephone communication lines. The system of the dispatching control covered all boiler-houses translated on gas.
In 1986 all central thermal points have been transferred for service. In the same year, on the basis of governmental order BSSR, the enterprise accepts on balance all boiler-houses of public health services and education, the enterprise is renamed into "the Brest enterprise of a boiler economy". Since 1987 there begun the work of installation on the central thermal points the pump equipment (economic and circulating pumps) and automation of their work.
1992 - is the beginning of automation and dispatching of central thermal points. In this direction the enterprise was the pioneer in Belarus and till now there is no dispatching system that similar Brest in the regional centers.
Since 1993 the territory on Fortechnaya Street, 111 was transferred to the enterprise, where the industrial base of the enterprise is located till today.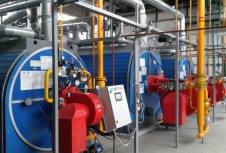 Since 2004 the enterprise was changing the regular structure on boiler-houses and central thermal points.
Since 2005 there begun purposeful work on expansion of licensed kinds of activity of the enterprise that finally has allowed performing the licensed works with better quality and good economic benefit.
2006-2009 – the introduction of complex energy-saving actions and technologies for all cycles of technological processes.